Watch How your Favourites are Made
Takeaway & Delivery
Pick up or delivery is available for orders above $60
Time slot A: Order cut off 11am, Delivery at 12pm
Time slot B: Order cut off 4pm, Delivery at 5pm
Time slot C: Order cut off 6pm, Delivery at 7pm
Thank you for your support!
Add Us on WeChat
Order Now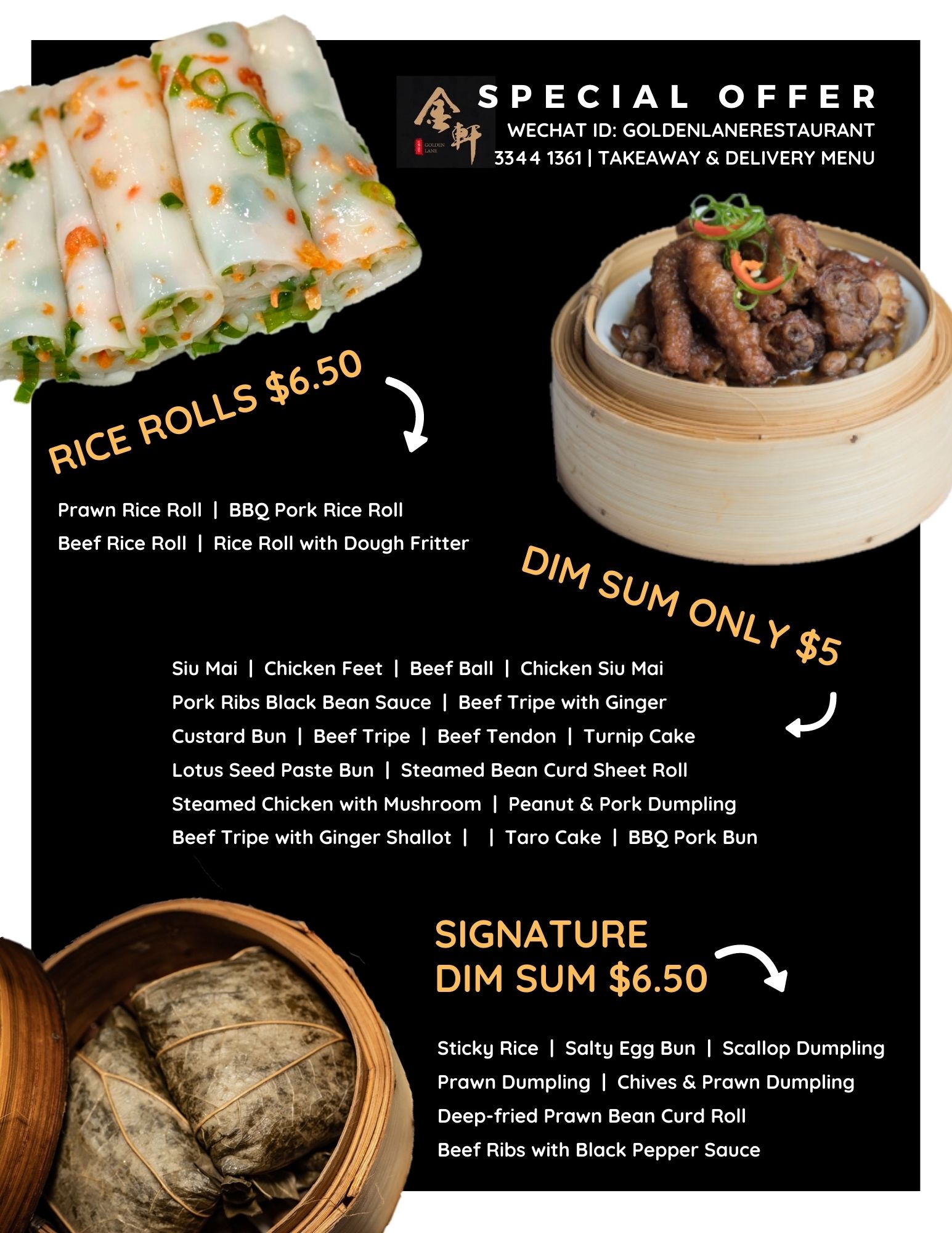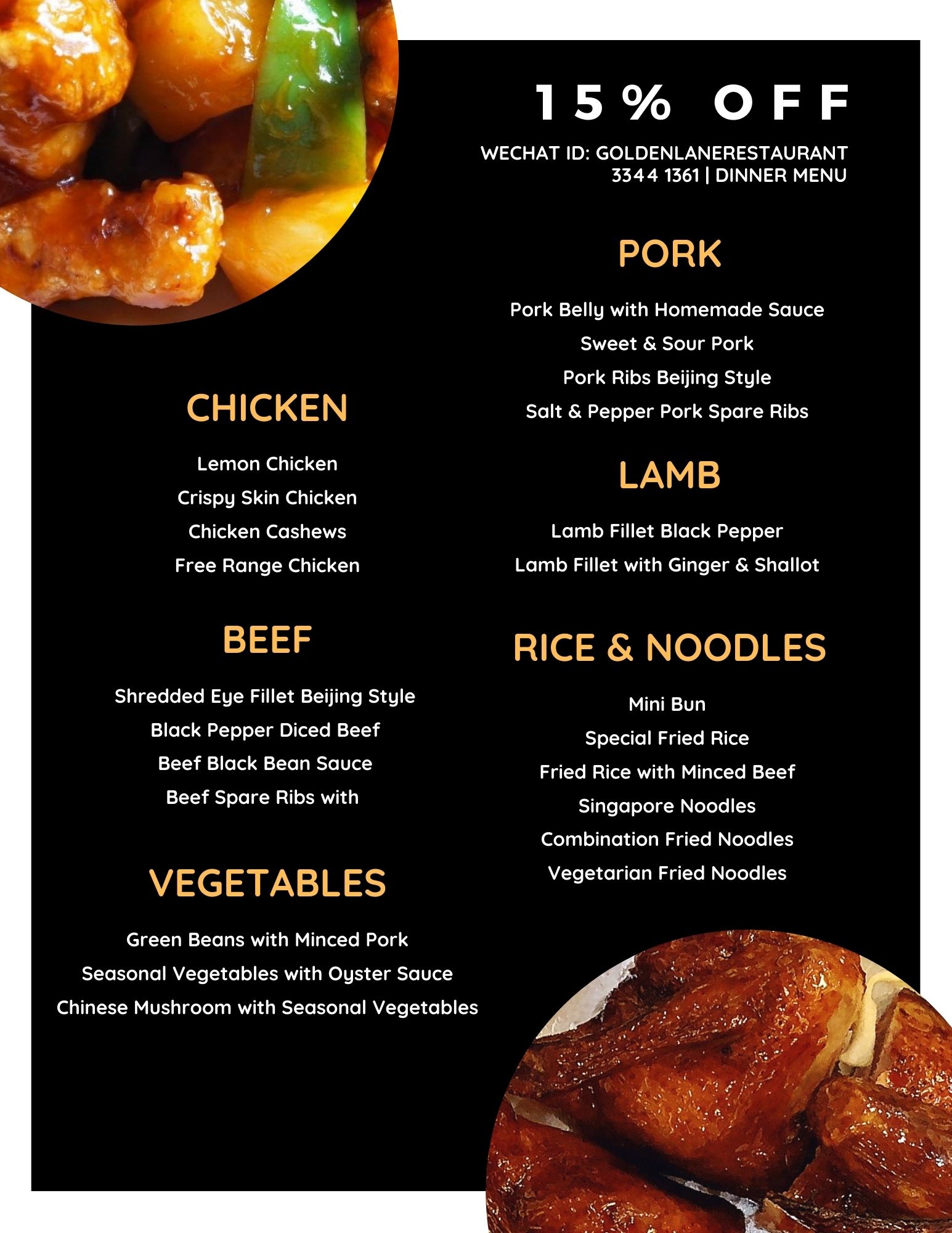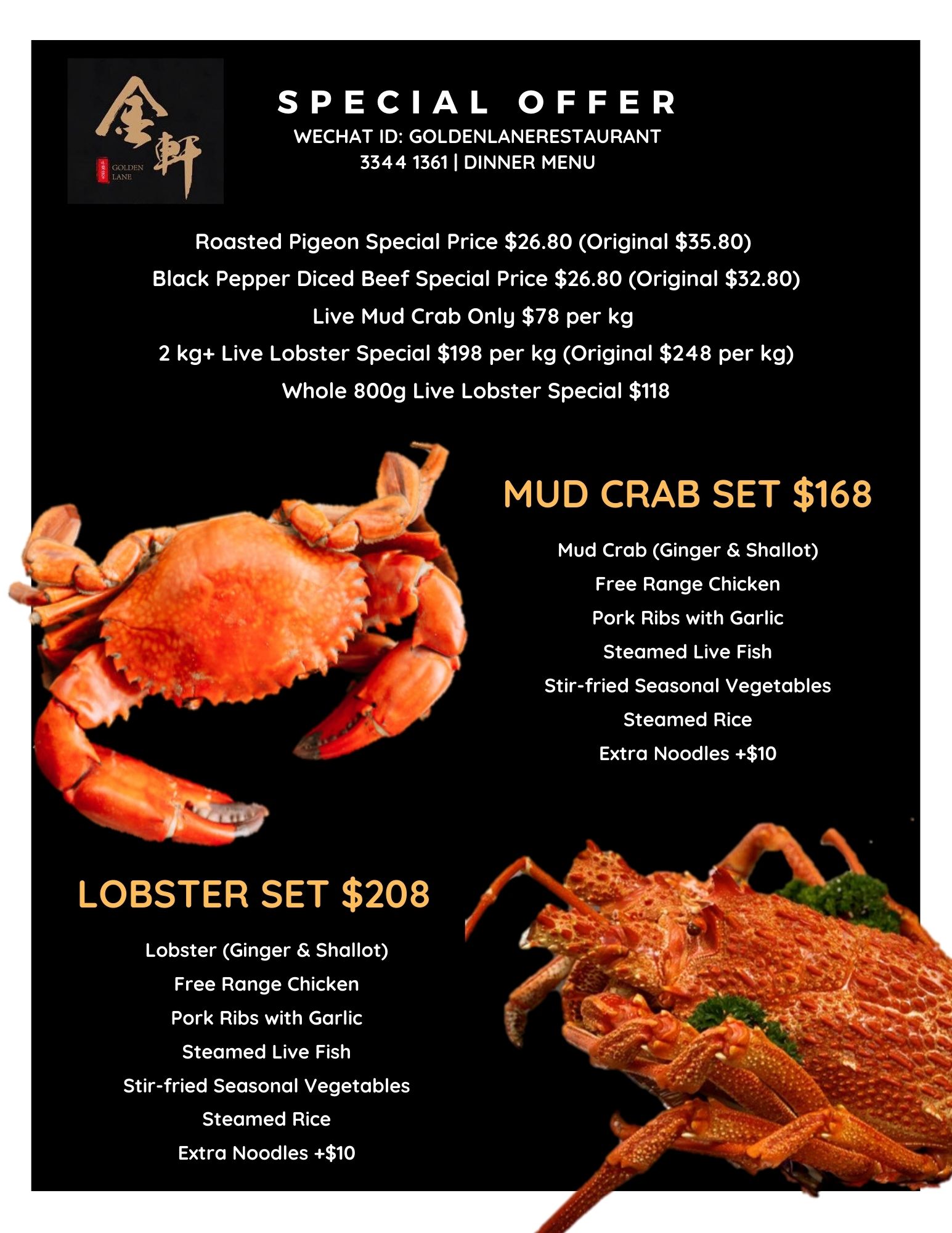 Fantastic service and yummy food, kids loved the fried rice, but could not get them to eat chicken feet.
Angus M


We had peking duck, ginger shallot lobster and hot pot lobster. all dishes tasted so amazing. Highly recommend
Kelly N


I'm here with friends for a birthday lunch and loving it ! Yum cha is so varied and everything delicious ! I even tried a chicken foot , for the collagen . Would definitely recommend it and will come again !
Lorna P


"Yum Cha here certainly doesn't disappoint"
We are frequent visitors to Golden Lane and often eat with new friends and old friends alike. Great ambience and a great place to open a good bottle and have a good time over some really tasty food. We love Yum Cha and the Yum Cha here certainly doesn't disappoint. In comparison to other Yum Cha's, the food here is definitely up there.
Stylish interior

 ·

 

Great food

 ·

 

Fine dining

Jon P.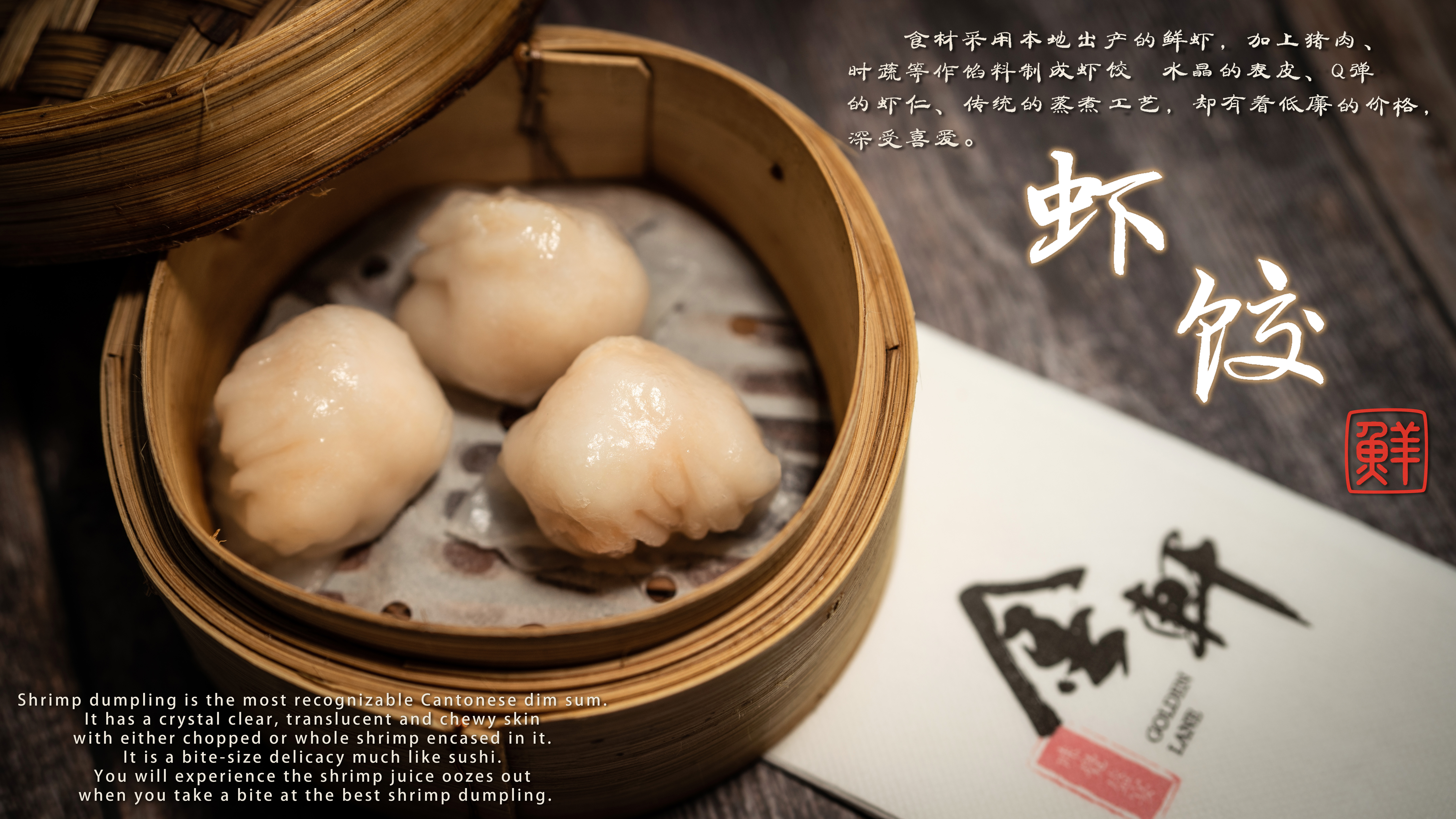 Earlier this year, we extended our restaurant and renovated it to give you new floors, a new ceiling, a new stage and new VIP rooms. In our effort to continuously improve and become not only bigger, but better, we now give our valued customers new tables, new chairs, new tableware, new fish tanks and for safety and sanitation – single use tablecloths. We hope to see you all soon at Golden Lane!
Delivery Times
Time slot A: Order cut off 11am, Delivery at 12pm
Time slot B: Order cut off 4pm, Delivery at 5pm
Time slot C: Order cut off 6pm, Delivery at 7pm
Hours (table reservations are essential)
Lunch
10:00am to 2:30pm

Dinner
Takeaway 5:00pm to 7:30pm
Dine in 5:00pm to 9:00pm